Faction Description

The Kingdom of Jerusalem, A.D. 1174 Summer

Nearly 100 years after the First Crusade and the massacre at Jerusalem, The Kingdom of Jerusalem has developed to become a powerful faction within the Levant, but surrounded by enemies. Successfully fighting off Muslim invasions that came shortly after the foundation of the Kingdom, the heart of this Kingdom, the city of Jerusalem itself, remains beating, and is one of the holiest cities for both Islam and Christianity, and both religions will have to fight fiercely to take and hold it. Ruled now in 1174 by the leper, Baldin IV, a strong but crippled leader, Jerusalem must be wary of Saladin's encroaching Ayyubids, who are waiting to steal Jerusalem from the hands of the Crusaders. However, they have allies and potential allies in the other Christians in the Outremer, and if the Kingdom wishes to survive it must stand united with the other Christians, as Syria and Egypt stands under Saladin. /n/nTo the north, there are states that can act as a buffer against the muslims; Armenians and the Byzantine Christians facing down the Turks. The same cannot be said in the east and south, with the mighty muslim cities of Damascus and Cairo. Though The Kingdom of Jerusalem is the dominant Christian force within the Levant, it can crack at any second, whether from within or without. /n/nThe City itself is populated with Christian, Muslim, and Jew alike, making three very different peoples within this most holy city. Should the Franks lose the city however, all is not lost, as perhaps Europeans, vindictive at the loss of what they believe to be rightfully theirs, may come on a holy journey, and reconquer the city once more. The King and armies of Jerusalem know one thing, fighting between them and Saladin will be inevitable. It will require many a victory on the part of the Franks, with their Templar and Hospitaller allies to keep the kingdom alive, and perhaps lead it to greater glory.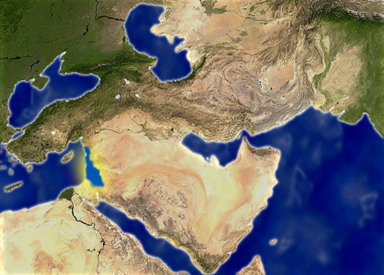 Popular units
No.
Card
Name
Class
Cost
Upkeep
1

20

Norman Knights
cavalry heavy
1682
841
6 ratings

Legendary unit


Highly skilled Knights from Norman Sicily, Antioch, distant Normandy and England possessing the very same tremendous charge which first won the Holy Lands to the hands of Christendom.
2

30

Latin Knights
cavalry heavy
1160
556
6 ratings

Legendary unit


Medium-Heavy Cavalry, with the impetuous zeal and energy of a newly arrived Crusader. Best utilized to charge with couched lances and engage in melee only if they may not retreat for yet another charge.
3

20

Knights of St.John
cavalry heavy
1461
730
2 ratings

Legendary unit


Late period Hospitaller knights. Heavily armored and with use of mace, these knights can sustain all type of cavalry engagement. Excellent for attacking heavy cavalry.
4

20

Teutonic Knights
cavalry heavy
1461
730
2 ratings

Legendary unit


Heavy Germanic cavalry in service of Kingdom of Jerusalem. Well armored and equiped, willing to fight to the last man on horse or dismaunted as heavy inf.
5

22

Raja Samnahya Saravani
cavalry heavy
1878
920
2 ratings

Legendary unit


Archers whose status atop Elephant Howdah affords them great range and accuracy upon their lower-borne and lower-standing foes.
Units List

20

30

40

16

16

16

60

60

60

50

60

40

60

60

60

50

50

50

25

25

25

20

25

20

20

60

60

50

30

30

30

30

25

20

25

25

20

20

20

60

60

50

60

60

22

50

30

30

22

20

40

60

40

50

25

60

60

50

30

40

30

25

60

60

50

25

60

60

60

30

60

50

30

60

60

60

40

60

60

60

50

60

50

Cannot recruit units

10

20

60

50

60

60

60

60

60

60

60

24

25

50

30

25

40

50

30

25

25

25

25

25

30

50

10

10

10

10
Faction strength
Excellent spearmen, powerful knights from Europe, crossbowmen and Templar Knights!
Faction weakness
Lack of plentiful horse archers, bow units and surrounded by enemies.
Special unit
Templar Knights