Faction Description

The Great Seljuks, A.D. 1174 Summer

The Great Seljuk Empire was founded in 1037 by Toğrül Bey, grandson of the great Seljuk Bey, who gave his name to the empire and the dynasty which governed it. The Seljuk Empire came into being when Toğrül Bey took the province of Khurasan from the Ghaznavids and settled there, from this solid base they expanded quickly, overrruning most of Persia and taking effective control of the Islamic world from the Abbasid Caliphate, impressive expansion for a nation so young. Toğrül Bey died childless however, and after a brief internal struggle Sultan Alp Arslan (meaning "valiant lion") emerged victorius. By the year 1068 Alp Arslan invaded the Byzantine Empire en route to Syria, and after some early defeats to the Emperor Romanus IV, the battle of Manzikert proved decisive and the face of anatolia was changed forever putting Sunni Muslims and the Turks at the forefront.Alp Arslan continued with conquest after conquest until, after taking a Khwarezemian fortress, the govenor of the castle, sentenced to a cruel, death drew his dagger and Yussuf el-Harezmi killed the mighty Alp Arslan.The next Sultan was mostly successful, he drove the Byzantines almost out of Anatolia and took most of the Holy land from the Fatimids, however his new conquest in Anatolia revolted, procaliming the Sultanate of Rum with its capital at Nicaea. After Malik Shah I died in 1092, disunity in Seljuk lands allowed the success of the First Crusade and the start of a new power in the middle-east. Since then the Seljuks have lost more and more land after revolts and conquests by rival powers, and still the discontinutiy remains, it will take a firm and brave hand to take a hold of the mess and re-unite all the disparate parts of the Great Seljuk Empire, no mean feat, but it can be done if the strong economic base of the Seljuk lands can be utilised for expansion.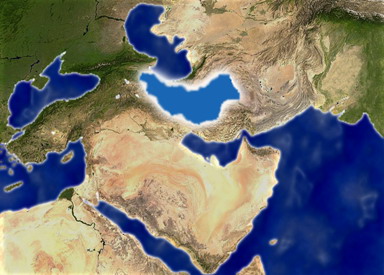 Popular units
No.
Card
Name
Class
Cost
Upkeep
1

20

Royal Ghulam Lancers
cavalry heavy
1294
647
3 ratings

Legendary unit


These are elite soldiers that are well known and used in the mideast. Their charge with lances and their skills with the mace are deadly to almost all enemies. These men have not much to look forward to except all the glorious battles they will encounter, thanks to their supreme skills in warfare.
2

50

Turkoman Heavy Bowmen
infantry missile
612
263
2 ratings

Legendary unit


Western Turks often favored a medium range, but powerful bow, to penetrate highly armored foes. Being adequately equipped themselves they can fight in melee well.
3

40

Azeri Swordsmen
infantry heavy
745
328
1 ratings

Legendary unit


Mobile heavy Swordsmen suited to fighting by themselves in rugged terrain, or in support of less expensive infantry in more open locations.
4

60

Iranian Archers
infantry missile
120
50
1 ratings

Legendary unit


This unit of pressed men will rain arrows from afar, but in close combat they wont last long.
5

30

Seljuk Askari Horse Archers
cavalry missile
962
471
1 ratings

Legendary unit


Medium-heavy Horse Archers, capable in melee after the foe has been weakened with arrows.
Units List

50

20

30

16

16

16

20

20

25

60

60

60

50

40

40

60

60

50

30

40

40

30

20

60

60

50

60

40

60

60

50

60

60

22

50

30

20

30

22

40

60

40

50

30

60

60

50

30

40

30

25

60

60

50

25

60

60

60

30

25

60

50

25

30

25

60

60

60

40

25

60

60

60

50

25

60

50

Cannot recruit units

15

60

60

60

60

40

40

40

25

30

50
Faction strength
Has a great mix of missile cavalry.
Faction weakness
Poor infantry units.
Special unit
Seljuk Horse Archers