Faction Description

The Ayyubid Sultanate, A.D. 1174 Summer

The Ayyubid dynasty, a muslim dynasty of Kurdish origin, was formed only very recently. It's origins trace back to Syria, when king Nur ad-Din of the Zengid dynasty, based in Damascus, sent Saladin and his uncle Shirkuh to conquer Egypt in. At the time Egypt was controlled by the Fatamid Caliphate, which had been in conflict with the Zengid dynasty since the early 1160s. Despite receiving only an initial military education from his uncle, who had served as a lieutenant for Nur ad-Din on campaigns against the Fatamids, Saladin managed to gain victory in 1169.As of 1169, Saladin was immediately confronted with the difficulty task to defend Egypt against the Crusader Kingdom of Jerusalem. Without control of the Egyptian army, Saladin was not expected to last very long against the incursions of the Christian knights. With the death of the last ,of a long line of child Caliphs controlling Egypt, Saladin gained control over Egypt. However, he still answered to Nur ad-Din of the Zengid Dynasty.Since Saladin assumed control over Egypt he had managed to reorganize the military and revitalize the economy. However as the years went by he became estranged from his master. Saladin had began to plot against the Zengid Dynasty, however, following the advice of his father, he did not take action until the death of Nur ad-Din in 1174. He assumed the title of Sultan and restored Sunnism to Egypt. Immediately after gaining complete control over Egypt he began his expansion by declaring war on Nur ad-Din's son As-Salih Ismail and seizing Damascus.With the right actions the Ayyubid Sultanate can become a super power in the Middle-East. Expansion is possible in every direction, however the first task ahead of should be defeating the Kingdom of Jerusalem, who's territory divides the Damascus region with Egypt.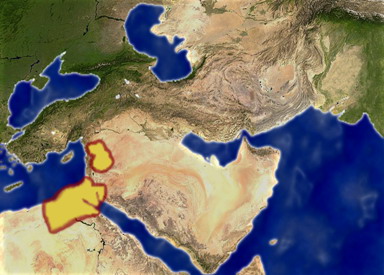 Popular units
No.
Card
Name
Class
Cost
Upkeep
1

30

Mamluk Tabardariyah
infantry heavy
1148
516
7 ratings

Legendary unit


Skilled and deadly, these frightening axemen can cut a bloody swathe through almost any formation.
2

50

Thaqlah Infantry
infantry heavy
834
359
5 ratings

Legendary unit


Fierce axemen armoured in mail and brigandine, able to lead a devastating charge.
3

20

Toassin Mamluks
cavalry heavy
1169
584
5 ratings

Legendary unit


Extremely heavy and well armored, these elite troops are among the best horse archers in the world.
4

40

Mutatawwi'a Warriors
infantry spearmen
719
316
4 ratings

Legendary unit


Well armored and highly motivated religious volunteers of military experience, participating in the age old tradition of the Jihad in defense of the Dar al-Islam.
5

25

Tawashi Cavalry
cavalry heavy
1137
557
4 ratings

Legendary unit


Heavily armoured and powerful horse archers.
Units List

50

20

30

16

16

16

25

30

30

40

20

60

60

60

50

60

40

50

60

50

50

40

30

60

50

40

30

40

30

25

20

20

60

60

50

60

60

22

50

30

20

30

22

40

60

40

50

30

60

60

50

30

40

30

25

60

60

50

25

60

60

60

30

25

60

50

25

30

25

60

60

60

40

25

60

60

60

50

25

60

50

Cannot recruit units

10

60

60

60

60

60

60

25

25

30

50
Faction strength
Powerful Mamluk warriors and rich provinces
Faction weakness
Lacks formidable spearmen and early heavy infantry
Special unit
Tawashi Lancers