Faction Description

The Kingdom of Georgia, A.D. 1180 Summer

"It is now 1180 and King Giorgi III sits on the Georgian throne. In recent decades the Georgian people have suffered severe losses but have managed to preserve their state organization against the aggressive Seljuk Turks who being nomads of the Steppe would like to turn the lands they capture into pastures, thus depriving the Georgian royalty of the wealth of their feudal economy.If the Turks continue their attacks, Georgians must unite, find like minded allies in Byzantium, Armenia and even the fierce Mongols and take the fight to the Seljuks. With these diplomatic aims achieved and a strong leader on the throne perhaps the East would see a new "Golden Age" for the Georgians..."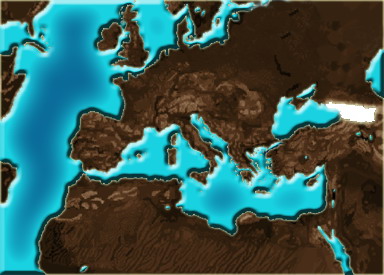 Popular units
No.
Card
Name
Class
Cost
Upkeep
1

60

Monaspa Infantry
infantry heavy
750
225
1 ratings

Legendary unit


Elite shock infantry.
2

72

Kartlian Spearmen
infantry spearmen
400
155
1 ratings

Legendary unit


A step up from spearmen militia, these troops are equipped with spear and shield.
3

56

Caucasian Mountaineers.
infantry missile
200
140
1 ratings

Legendary unit


Tough skirmishers.
4

56

Arquebusiers
infantry missile
480
90
1 ratings

Legendary unit


Fired at close range, this noisy, smokey and lethal weapon causes morale damage as well as physical hurt.
5

60

Aznauri Infantry
infantry heavy
690
175
1 ratings

Legendary unit


Benefiting from improvements in arms and armour these elite warriors are still formidable, even when they choose to fight on foot.
Units List

50

30

30

30

32

32

32

32

32

56

56

56

72

60

72

72

60

32

56

60

16

16

16

16

16

16

16

56

56

72

60

32

32

16

32

32

32

60

60

72

72

72

60

56

56

32

60

72

56

16

Cannot recruit units
Faction strength
Strong, varied cavalry units & capable skirmishers
Faction weakness
Lack of professional troops.
Special unit
Aghlumi