Faction Description

Ríki Norvegh, A.D. 1180 Summer

Norway became famous in the Middle Ages for its raiders, explorers, settlers and traders, the Vikings. Between AD 800 and AD 1100, the Vikings discovered and settled Iceland and Greenland, and conquered parts of Britain and Ireland, and were also known to travel as far as Constantinople, Greece, Northern Africa and Newfoundland. By using their excellent boats and organisation they became master traders and warriors. At the end of the 12th Century, Norway stands at the crossroads. It's traditional power is waning & although the Vikings still cling to their pagan ways they are surrounded by Christian neighbours who feel it is their holy duty to 'convert' these heathern Norsemen. Norway will have to expand aggressively to maintain & perhaps even improve it's dominion over the frozen North!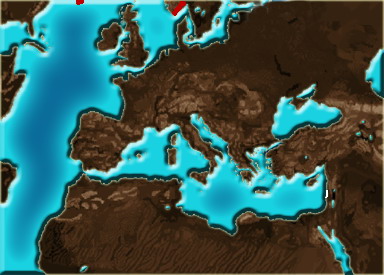 Popular units
No.
Card
Name
Class
Cost
Upkeep
1

60

Hirdmen
infantry heavy
610
175
5 ratings

Legendary unit


Trained soldiers of a Hird, effective even with their outdated armour.
2

60

Icelandic Axemen
infantry heavy
510
150
2 ratings

Legendary unit


Wellknown Warriors recruited for their natural ability with the axe.
3

60

Norse Swordsmen
infantry heavy
400
150
2 ratings

Legendary unit


Well armed and equipped Norse swordsmen. Able to wear chain and plate armour.
4

72

Theigns
infantry spearmen
450
155
1 ratings

Legendary unit


Theigns are mail equipped spearmen who fight for Viking rule.
5

72

Peasant Spearmen
infantry spearmen
260
125
1 ratings

Legendary unit


Comprised of free farmers. Trained and armed with spears but unable to afford armour.
Units List

50

30

30

20

32

32

32

32

16

16

32

32

32

32

32

32

32

32

32

56

56

56

56

56

56

72

60

60

72

72

60

60

60

60

60

60

32

56

60

16

16

16

16

16

16

16

16

56

56

72

60

32

60

60

60

60

32

72

72

60

60

16

Cannot recruit units
Faction strength
Excellent shock infantry who wield powerful two handed weapons.
Faction weakness
Lacks good heavy cavalry.
Special unit
Hirdmen