Faction Description

El Reino de Gallaecia y Portucal, A.D. 1180 Summer

Of all of the European royal courts, Portugal is the youngest, having only just recently come of age, growing from county to Kingdom. As is typical at this stage of life, there have been more than a few growing pains for Portugal, and its inaugural King, Afonso Henrique. As if being recognised as the sovereign of a land were not hard enough at the best of times, Afonso's own mother attempted to seize power for herself before he was forced to defeat and then exile her!As grim as Portugal's first years have been, there is no doubting that these shameful acts of betrayal within his own family have ensured that Afonso is a true survivor - and only a man that has endured through such troubles is likely to turn his fledgling Kingdom into a western power. Portugal's greatest threat does not lie within however...Despite some of the Kings and Emirs of the Iberian Peninsula supporting religious tolerance, the Christian and Islamic faiths do not appear to be able to share these lands peacefully. The ongoing Reconquista seems almost certain to ensure that the Moors will be an enemy of Portugal, at least until they are driven back across the straits of Gibraltar. That said, even then they will still be an immediate threat.The other obvious threat is that of Alfonso el Valiente. No matter how noble he may be, any man who would declare himself Emperor of Spain essentially declares himself the rightful ruler of all of Iberia. It is entirely possible that he will seek to once again make Portugal a mere county to offer in his political barter.Some of the Portuguese believe that the best tyranny to face is that of distance. Poised on the edge of the civilised world, perhaps Portugal's fortunes lie across the seas and oceans, rather than across her immediate borders.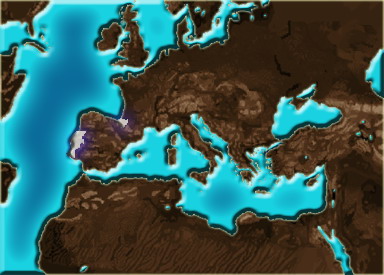 Popular units
No.
Card
Name
Class
Cost
Upkeep
1

32

Jinetes
cavalry missile
550
130
1 ratings

Legendary unit


Fast and manoeuvrable light cavalry units, Jinetes hurl their javelins before closing in and fighting with their cavalry swords.
2

60

Portuguese Foot Knights
infantry heavy
680
225
1 ratings

Legendary unit


Elite and experienced knights, protected by plate armour and armed with a poleaxe, who prefer to fight on foot.
3

16

Basilisk
siege missile
1890
700
1 ratings

Legendary unit


Very powerful cannon with great range, damage and accuracy. Punishing against defences and units. Can fire solid or explosive shots.
4

60

Grande Carrack
ship light
2200
450
1 ratings

Legendary unit


A supremely powerful warship. Sporting heavy cannon broadsides and a thick hull. Can travel across the ocean.
Units List

30

20

60

40

30

32

32

32

32

16

16

32

32

32

32

32

32

32

32

32

56

56

56

56

56

56

56

72

56

56

60

60

72

72

72

72

72

60

60

60

60

32

56

60

16

16

16

16

16

16

16

16

56

56

72

60

32

60

60

16

Cannot recruit units

32

60
Faction strength
Excellent light infantry and naval units, good light cavalry.
Faction weakness
Lacks professional armies.
Special unit
Jinetes