Faction Description

Venexia, A.D. 1180 Summer

The city of canals is a reminder that starting from a great defensive position is an ideal foundation upon which to build an empire. With the city itself perched on the Ri'Alto island and the Venetian Lagoon serving as a massive moat for the city, Venice is a natural fortress. Although the Venetians do not boast a noteworthy land army, they are the leading seafarers of the time. This gives them the ability to confidently defend their capital from direct attack, as well as establish trade routes more readily than most any other major power.A century earlier the Venetians were plagued by Dalmatian pirates who preyed upon the merchants that plied their lucrative sea trade throughout the Adriatic. Through clever diplomacy, Pietro Orseolo, "Doge" of the Venetian Republic was able to isolate the marauding pirate Slavs into small, manageable groups that he then forced to surrender. This opened the door for Venice to evolve from an isolated trading city into a European power in its own right.With their ability to dominate trade and traverse the Mediterranean, so long as the Venetians diligently protect their island city, they will always remain a force to be reckoned with.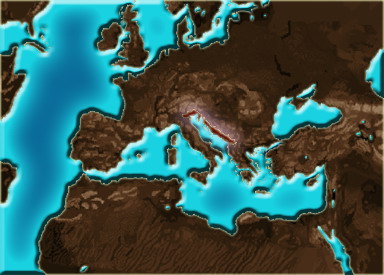 Popular units
No.
Card
Name
Class
Cost
Upkeep
1

60

Venetian Heavy Infantry
infantry heavy
480
150
2 ratings

Legendary unit


Armoured and equipped with a war hammer, this unit's task is to protect the far flung outposts of the Venetian empire.
2

32

Stradiots
cavalry light
510
155
2 ratings

Legendary unit


Armed with spear and mace, these unique troops are renowned for their ferocity.
3

56

Venetian Archers
infantry missile
550
150
1 ratings

Legendary unit


Well armoured archery unit with powerful composite bows. Able to stand up to many melee units.
4

60

Dismounted Broken Lances
infantry heavy
490
225
1 ratings

Legendary unit


Broken lances are well trained and experienced professional soldiers, protected by plate mail, armed with swords.
5

40

Galleass
ship light
1450
375
1 ratings

Legendary unit


The strongest galley available to generals. With cannons facing all the way around the prow, it can devastate most opposition.
Units List

50

40

20

30

32

32

32

32

32

16

16

32

32

32

32

32

32

32

32

32

32

56

56

56

56

56

56

56

72

60

72

72

72

72

72

72

60

60

60

60

32

56

60

16

16

16

16

16

16

16

16

36

56

56

72

60

32

60

60

60

60

60

72

60

16

Cannot recruit units

32

60

60
Faction strength
Boasts strong militia infantry, good colonial units and late technology.
Faction weakness
Somewhat poor cavalry.
Special unit
Venetian Heavy Infantry