Faction Description

Hungary, A.D. 1080 Summer

Exactly a full millennium since the birth of the Messiah, the Christian Kingdom of Hungary was born when Pope Silvester II sent the "Holy Crown" to signify that the pious noble Istv?槃 I, had become the founding Christian monarch of the realm. Dying without leaving an heir, pagans soon once again assumed control of Hungary, but it would seem this is a land Christendom was destined to call its own. When L?漳zl蝐€ recently succeeded his brother Geza I as King of Hungary, he nationalised Christianity so utterly, and with such fervour, that he is already being deemed by many to be a living Saint.Though it is clear that the Pope's approval of L?漳zl蝐€'s unusual piety has no doubt re-established Hungary as a respectable Catholic kingdom, it would appear that the Hungarians will soon be taking on another Christian power should they wish to expand at all. The Holy Roman Empire and Poland essentially cut off all of Hungary s options to the west or north respectively, leaving Moldavia and Wallachia as the paths of least resistance out of the Carpathian mountains.Of course, to follow such a path is to spoil the plans of the Byzantine Empire to regain its western provinces. Avoiding interfering with Byzantine interests leaves only one other option, sweeping north around the Crimea into the Ukraine. This however, simply replaces one Orthodox adversary with another, and will require immediate action, as the armies of Novgorod are already poised to sweep southward to unite the Russian principalities.Regardless what L?漳zl蝐€ s first move is, nothing will change the fact that Hungary has become Catholicism's physical front line against all other faiths - Something that will doubtlessly bring great glory, yet even greater bloodshed.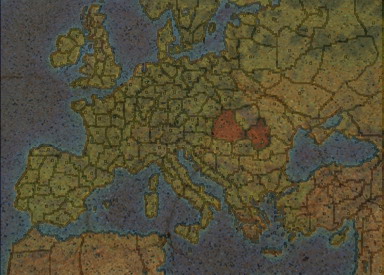 Popular units
No.
Card
Name
Class
Cost
Unkeep
1

48

Croat Axemen
infantry light
260
125
1 ratings

Legendary unit


Hardy warriors armed with deadly two-handed axes and protected by light armour. Accustomed to fighting in their rugged native terrain.
2

48

Dismounted Chivalric Knights
infantry heavy
720
225
1 ratings

Legendary unit


Elite heavy infantry influenced by western techniques, well armoured and well trained, but can act rashly.
3

32

Royal Banderium
cavalry heavy
1090
350
1 ratings

Legendary unit


Armed with lances and encased in plate armour these loyal warriors act as retinues and bodyguards for royalty.
4

48

Dismounted Feudal Knights
infantry heavy
570
225
1 ratings

Legendary unit


Knights would often dismount and fight on foot when the situation demanded it. Dismounted they make excellent heavy infantry.
5

48

Pavise Crossbow Militia
infantry missile
490
150
1 ratings

Legendary unit


Italian crossbow militia, armoured with mail and a pavise.
Units List

50

20

40

30

32

32

32

32

32

32

32

32

32

48

48

48

48

48

60

48

48

48

48

60

60

60

60

60

60

48

24

48

16

16

16

16

16

16

16

48

60

Cannot recruit units

6

6

48

48

6
Faction strength
Boasts a strong mix of heavy knights and skilled horse archers.
Faction weakness
Lacks good offensive infantry.
Special unit
Battlefield Assassins