Faction Description

England, A.D. 1080 Summer

England must take many provinces in both the British Isles and France in order to win. They start out with Edward III as King who is looking to back his claim to the French throne with arms, and with both Berwick and Bordeaux threatened by strong hostile armies.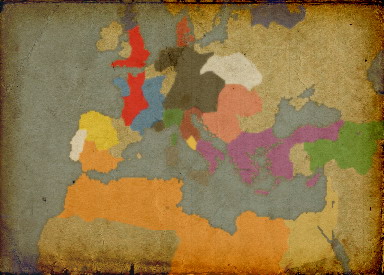 Popular units
No.
Card
Name
Class
Cost
Unkeep
1

16

General's Bodyguard
cavalry heavy
960
250
2 ratings

Legendary unit


Elite knights hand picked to protect the general.
2

16

Bodyguard
infantry heavy
510
55
3 ratings

Great unit


Well armed and equipped these elite troops have the task of guarding and fighting alongside the army's general.
3

48

Retinue Longbowmen
infantry missile
660
150
3 ratings

Great unit


Well armoured professional soldiers. Confident and deadly.
4

48

Yeoman Archers
infantry missile
640
150
5 ratings

Good unit


English freeholders are required by the King to be trained in warfare, Yeoman archers are highly skilled ranged troops.
5

24

Knights Hospitaller
cavalry heavy
870
185
4 ratings

Good unit


Well trained and disciplined these knights are amongst the deadliest heavy cavalry in all Christendom.
Units List

50

20

30

30

24

24

24

24

16

16

24

24

24

24

48

48

48

24

48

48

48

60

60

60

60

60

48

48

48

48

48

48

48

16

16

16

16

16

16

16

16

Cannot recruit units

24

24

60

48

60

48

24

16
Faction strength
Boasts superb longbowmen and strong infantry.
Faction weakness
Fields a poor variety of cavalry.
Special unit
Coat of Arms