Faction Description

Scotland, A.D. 1080 Summer

Scotland is a Kingdom in trouble at the start of the game. It has recently lost Berwick to the English and has had to endure puppet Kings. But the true King of Scotland has other ideas, and sees the chance to reclaim lost lands, and perhaps to even see how the English like puppet Kings.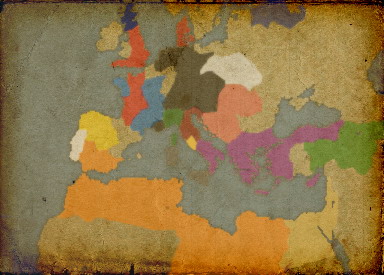 Popular units
No.
Card
Name
Class
Cost
Unkeep
1

24

Feudal Knights
cavalry heavy
720
185
2 ratings

Great unit


Protected by heavy armour and armed with a lance, these elite warriors crush and ride down their opponents.
2

60

Noble Pikemen
infantry spearmen
680
215
1 ratings

Good unit


Well armoured Pikemen made up of Scottish nobles preferring to fight in the infantry.
3

24

Knights Hospitaller
cavalry heavy
870
185
1 ratings

Good unit


Well trained and disciplined these knights are amongst the deadliest heavy cavalry in all Christendom.
4

60

Scots Pike Militia
infantry spearmen
260
125
1 ratings

Good unit


Lowland Scots levied into a militia to defend their settlement. Armed with pikes for good defence against cavalry, but lacking in armour.
5

48

Noble Swordsmen
infantry heavy
570
175
1 ratings

Good unit


Strong Scottish melee unit armed with sword and shield and wearing plate armour.
Units List

50

20

30

30

24

24

16

16

24

24

24

24

48

48

48

60

60

60

60

60

60

60

60

48

48

48

16

16

16

16

16

16

16

16

Cannot recruit units

24

60

48

48
Faction strength
Makes excellent use of spears and pikes.
Faction weakness
Lacking in cavalry, and the nobles often prefer to fight on foot.
Special unit
Coat of Arms