Faction Description

Hungary, A.D. 1080 Summer

Hungary at the moment does not play a major role in the politics of Italy, but it could. Within easy reach of the Venetian territories in the Balkans, Hungary could soon demonstrate the fact it is a powerful nation and go onto heavily influence the future of Italy.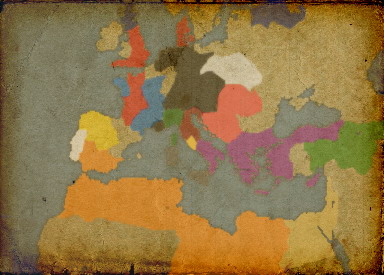 Popular units
No.
Card
Name
Class
Cost
Unkeep
1

16

General's Bodyguard
cavalry heavy
960
250
1 ratings

Great unit


Elite knights hand picked to protect the general.
2

24

Knights Hospitaller
cavalry heavy
870
185
3 ratings

Good unit


Well trained and disciplined these knights are amongst the deadliest heavy cavalry in all Christendom.
3

24

Hussars
cavalry light
820
155
3 ratings

Good unit


Renown for their fast hit and run tactics, Hussars are equipped with light mail, shield, lance and sword.
4

24

Battlefield Assassins
infantry light
690
250
2 ratings

Good unit


Tracing their history to an obscure order of knights, these battlefield assassins are masters of stealth and death.
5

24

Feudal Knights
cavalry heavy
720
185
1 ratings

Good unit


Protected by heavy armour and armed with a lance, these elite warriors crush and ride down their opponents.
Units List

50

20

40

30

24

24

24

16

16

24

24

24

24

24

24

48

48

48

48

48

60

48

48

48

48

60

60

48

24

48

48

16

16

16

16

16

16

16

16

Cannot recruit units

24

60

48

48
Faction strength
Boasts a strong mix of heavy knights and skilled horse archers.
Faction weakness
Lacks good offensive infantry.
Special unit
Coat of Arms