Faction Description

Venice, A.D. 1080 Summer

Venice is one of the key cities in Italy, and with other territories along the Adriatic coast of the Balkans, it is a nation with major ambitions. With the grip of the Holy Roman Empire weakening in Northern Italy, Venice could make a grab for their lands, as well as expanding into the Balkans and South Italy.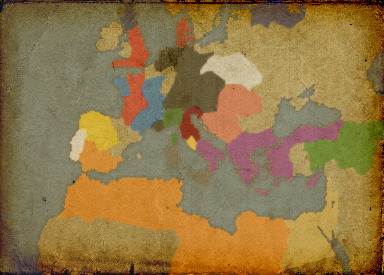 Popular units
No.
Card
Name
Class
Cost
Unkeep
1

48

Pavise Crossbow Militia
infantry missile
460
100
1 ratings

Great unit


Italian crossbow militia, armoured with mail and a pavise.
2

48

Venetian Heavy Infantry
infantry heavy
430
150
4 ratings

Good unit


Armoured and equipped with a war hammer, this unit's task is to protect the far flung outposts of the Venetian empire.
3

48

Musketeers
infantry missile
550
150
1 ratings

Good unit


The musket is an improved form of firearm. Firing a heavy shot to a good range, it causes fear, and can pierce any armour.
4

24

Knights Hospitaller
cavalry heavy
870
185
1 ratings

Fine unit


Well trained and disciplined these knights are amongst the deadliest heavy cavalry in all Christendom.
5

24

Mailed Knights
cavalry heavy
670
185
1 ratings

Fine unit


Encased in mail and equipped with lances and swords these early knights are formidable fighting machines.
Units List

50

40

20

30

24

24

24

24

24

16

16

24

24

24

24

24

48

48

48

48

48

48

48

60

60

60

60

60

60

48

48

48

16

16

16

16

16

16

16

16

24

Cannot recruit units

24

60

48

48
Faction strength
Boasts strong militia infantry, good colonial units and late technology.
Faction weakness
Somewhat poor cavalry.
Special unit
Coat of Arms