Faction Description

Portugal, A.D. 1080 Summer

Portugal is the smaller of the two Christian Kingdoms, and is not very strong at the beginning. But it does have an army relatively close to Lisbon which could be taken quickly. As Portugal will at some point have to fight Spain as well, taking out the Moors first would likely help make them strong enough to be able to do so.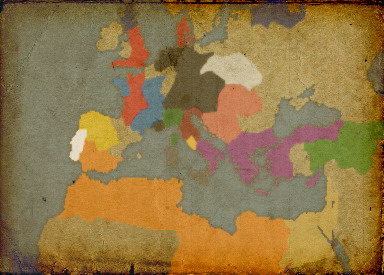 Popular units
No.
Card
Name
Class
Cost
Unkeep
1

48

Portuguese Foot Knights
infantry heavy
590
225
2 ratings

Good unit


Elite and experienced knights, protected by plate armour and armed with a poleaxe, who prefer to fight on foot.
2

60

Aventuros
infantry spearmen
730
185
2 ratings

Good unit


Impetuous and hot blooded gentry, armed with pikes and excellent armour, this elite unit is one of the best pike units available.
3

48

Portuguese Arquebusiers
infantry missile
730
150
1 ratings

Good unit


Effective unit, capable of giving a volley with their guns, then following up with swords.
4

48

Lusitanian Javelinmen
infantry missile
330
100
1 ratings

Fine unit


Excellent skirmishes, lightly armoured and fighting with a javelin in Iberian fashion.
Units List

30

20

60

40

30

24

24

24

24

16

16

24

24

24

24

48

48

48

48

48

48

48

60

48

48

48

60

60

60

60

48

48

48

16

16

16

16

16

16

16

16

Cannot recruit units

24

60

48
Faction strength
Excellent light infantry and naval units, good light cavalry.
Faction weakness
Lacks professional armies.
Special unit
Coat of Arms