Faction Description

Dwarves, A.D. 2954 Summer

King Dain After the destruction of the great Dwarven settlements of Nogrod and Belegost at the end of First Age, and the capturing of Khazad-dûm by the Balrog in 1980, the Dwarves fell into decay. Constant warring with Dragons and Orcs saw the loss of settlements in the Grey Mountains and Erebor. The nine-year-long War of the Dwarves and the Orcs, culminating in the bloody Battle of Azanulbizar, saw the eventual defeat of the Orcs, but brought with it severe repercussions, threatening the Dwarves' very existence.Only in the year 2941, after Bard the Bowman slew the dragon Smaug, did the Dwarves at last regain hope. Allying with the Men of Dale and Mirkwood Elves, they won the Battle of Five Armies, reclaiming the Lonely Mountain. Dwarves of the Iron Hills, led by Dáin Ironfoot, resettled Erebor and started the tiresome resurrection of a tattered nation.With the Northern Goblins weak and scattered, it is a great opportunity to regain native lands. Moreover Balin, one of the great Dwarven princes, has sworn to return to Khazad-dûm and muster troops for the campaign to reclaim Moria. And to the South, the Men of Dale have proven to be our loyal allies; we can always count on them for help.Dwarven armies consist mostly of heavy infantry. Armed with axes and battle-hammers, they are deadly at short range. When it comes to armour, the Dwarves' skill in forging steel and mithril is unmatched. Further, the Dwarven reputation as master engineers allows them some of the finest siege weapons, and gives them access to the crossbow. Their alliance with Dale allows them to hire some basic Northman units, making up for their lack of cavalry.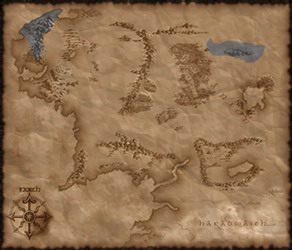 Popular units
No.
Card
Name
Class
Cost
Upkeep
1

60

Dragonslayers of Ered-Mithrin
infantry heavy
790
320
42 ratings

Legendary unit


Veteran warriors, heavily armored and armed with a great axe and a heavy iron shield. REQUIRES GREY MOUNTAINS
2

60

Iron Guard
infantry heavy
850
350
37 ratings

Legendary unit


Veteran warriors armored in steel and equipped with longsword and buckler.
3

60

Guards of Khazad-dûm
infantry heavy
950
360
39 ratings

Great unit


Heavily armored elite wardens of Khazad-dûm sworn to restore Durin's legacy. REQUIRES KHAZAD-DÛM (MORIA)
4

60

Axemen of Erebor
infantry heavy
630
250
30 ratings

Great unit


Impetuous warriors, heavily armored and armed with a two-handed battleaxe. REQUIRES EREBOR
5

60

Vault Wardens
infantry spearmen
670
250
30 ratings

Great unit


Disciplined and heavily-armored warriors. Equipped with long pikes and able to form a defensive wall.
Units List

60

60

60

60

60

60

60

60

60

60

60

24

24

Cannot recruit units

30

30

20

30

30
Faction strength
Field the best heavy infantry in Middle-earth.
Faction weakness
Lacks cavalry and archers.
Special unit
Iron Guard