Faction Description

Gondor, A.D. 2954 Summer

Steward Denethor IIGondor, the Southern Kingdom of the Númenóreans – founded in the Second Age by Elendil, and ruled by his sons Isildur and Anárion. After the War of the Last Alliance, in which both Elendil and Anárion were lost, and the death of Isildur by an Orc ambush, the throne fell to Anárion's son Meneldil. Gondor prospered for many decades under the rule of Anárion's line, and became the most powerful kingdom in the land, expanding its borders and conquering parts of Harad and Rhûn.But after the return of Sauron darkness fell upon Gondor. Civil war, plague and Easterling expansions gravely weakened the once powerful Kingdom. Lands were lost to the South and East; the cities of Osgiliath and Ithilien were devasted; the tower of Minas Ithil was captured by the Nazgûl, and thereafter known as Minas Morgul. Eärnur, last King of Gondor, fell at the hands of the Witch-king, and Gondor fell into the hands of Stewards. Many years of war and instability followed. Eventually, Steward Cirion called on the Éothéod, a tribe of Northmen, for aid, and the enemy was successfully driven back. As a reward, he granted Gondor's new allies the province of Calenardhon, where they founded the Kingdom of Rohan.Now Steward Ecthelion II rules in Gondor, and he must strengthen his realm against the threat of Mordor and its allies: the Haradrim and the Easterlings. The Pirates of Umbar cause a further threat, pillaging the Kingdom's southern coasts. Gondor's stability and pride hangs in the balance.The bulk of Gondor's army is made up of well-trained infantry and the less-experienced provincial militia. Higher ranking troops include the Fountain Guard and Ithilien archers. However, Gondor's pride truly lies in their cavalry – few in numbers but powerful knights of Minas Tirith and Dol Amroth, capable of breaking any enemy formation.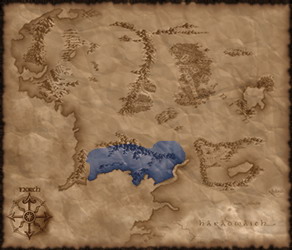 Popular units
No.
Card
Name
Class
Cost
Upkeep
1

60

Fountain Guard
infantry spearmen
920
340
95 ratings

Great unit


Elite Gondorian spearmen without shields. REQUIRES MINAS TIRITH
2

30

Swan Knights
cavalry heavy
1200
420
84 ratings

Great unit


Professional heavy cavalry with a very strong charge. Armed with spears and shields, able to form a wedge formation. REQUIRES DOL AMROTH
3

60

Dismounted Swan Knights
infantry heavy
790
320
66 ratings

Great unit


Well armoured, elite unit blessed with unwavering morale. REQUIRES DOL AMROTH
4

60

Ithilien Rangers
infantry missile
540
220
47 ratings

Great unit


Light archers with excellent morale and stamina. Best used in supporting or ambushing roles. REQUIRES AN ITHILIEN REGION
5

60

Gondor Infantry
infantry heavy
650
270
39 ratings

Great unit


Professional heavy infantry, armed with swords and shields, with excellent morale and stamina.
Units List

60

60

60

60

60

60

60

60

60

60

60

60

30

30

30

30

20

30

24

24

24

Cannot recruit units

15

60

60

60

60

60

60

60

60

60

60

60

60
Faction strength
Can field heavily armored infantry and good spearmen.
Faction weakness
Slow recruitment and costly units.
Special unit
Swan Knights