Faction Description

Rhûn, A.D. 2954 Summer

Chieftain Borthand Easterlings are the nomadic peoples that inhabit the little-known eastern lands of Middle-earth, from beyond the Sea of Rhûn in the east to as far west as Rhovanion. These various different folks and tribes are united only in their wild and cruel nature, and their hatred for the West, particularly the Númenóreans and their descendants.Over the years, the Easterlings have been a constant foe of the Free Peoples, pledging allegiance to both the Dark Lords: first Morgoth, and later his disciple, Sauron. It was thanks to the treacherous Ulfang the Black, who betrayed the Sons of Fëanor, that Morgoth saw victory at the the Battle of Unnumbered Tears during the First Age. Later, in the Third Age, Easterling tribes continuously attacked the Kingdom of Gondor. Amongst them, the fierce Balchoth and the Wainriders gained renown in the West. The series of successful raids ended after Gondor formed an alliance with the Rohirrim and drove the Easterling forces from their realms.Weakened and separated, the Easterling tribes require a strong and clever Chieftain to unite them, and to carry out the Dark Lord's plans. The Free Peoples of Middle-earth are to be destroyed; to the West, Rohan and Gondor shall pay for their previous victories and to the North, the rich cities of Erebor and Dale need to be humbled.Easterling armies are broad and varied. Included are the heavy infantry of Rhûn, the great chariots of the Wainriders, the notorious Balchoth raiders, Hazga archers and from Khand come the Variags – a savage race of warrior people, known for their brutal cavalry.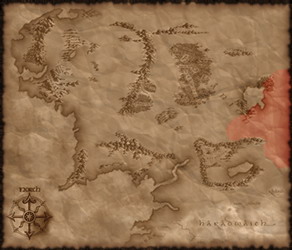 Popular units
No.
Card
Name
Class
Cost
Upkeep
1

15

Bodyguard
cavalry heavy
1200
280
7 ratings

Legendary unit


Very heavily armoured elite cavalry and equipped with a lance and sabre.
2

60

Lôke-Flag Rim
infantry heavy
740
300
41 ratings

Great unit


Very heavily armoured elite infantry, equipped with maces and a heavy shield.
3

60

Lôke-Gamp Rim
infantry spearmen
680
270
32 ratings

Great unit


Heavily armoured elite pikemen, their pikes make them effective against both foot and mounted foes.
4

30

Lôke-Innas Rim
cavalry heavy
1250
390
21 ratings

Great unit


Very heavily armoured elite cavalry and equipped with a lance and sabre.
5

60

Lôke-Nar Rim
infantry missile
630
250
20 ratings

Great unit


Lôke-Nar Rim are elite missile troops equipped with composite bow, sabre and golden steel plates.
Units List

60

60

60

60

60

60

60

60

60

60

30

30

30

20

30

24

24

Cannot recruit units

15

12
Faction strength
Can field heavily armored Dragon Regiments.
Faction weakness
Lacks versatile spear units.
Special unit
Kataphracts