Faction Description
The Cuman Khanate, A.D. 1080 Summer

Cumans also called Kipchaks are a confederation of pastoralists and warriors of Turkic origin, known in Ukrainian and Russian as Polovtsy, who live in yurts (movable tents) and came from the region of the River Irtysh. Some cuman tribes probably originated near the Chinese borders and, after having moved into western Siberia by the 9th century, migrated further west into the trans-Volga region (now western Kazakstan). They occupied a vast, sprawling territory in the Eurasian steppe, stretching from north of the Aral Sea westward to the region north of the Black Sea and founded a nomadic state (Desht-i Qipchaq). They invaded the territory of Moldavia, Wallachia and part of Transylvania in the 11th century, and from there they continuing their plundering of the Russian territories, the Byzantine Empire and the Kingdom of Hungary.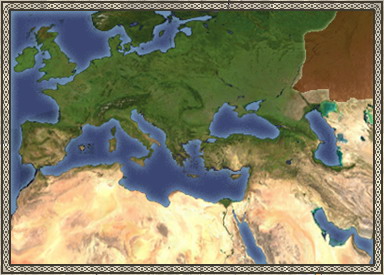 Popular units
No.
Card
Name
Class
Cost
Unkeep
1

48

Dismounted Noblemen
infantry missile
520
210
8 ratings

Legendary unit


In the service of the local Khan, these noblemen make excellent archers when dismounted.
2

8

General's Bodyguard
cavalry heavy
1250
250
4 ratings

Legendary unit


The combination of heavy armour, a fully armoured horse and a lance make these elite warriors mobile killing machines.
3

8

General's Bodyguard
cavalry heavy
950
250
2 ratings

Legendary unit


These warriors are the general's personal guard, fiercely loyal, there is little this unit cannot take on.
4

48

Cuman Heavy Infantry
infantry heavy
550
240
15 ratings

Great unit


Protected by heavy lamellar armour and wielding axes, these fearsome warriors are excellent killing machines.
5

24

Cossack Gunners
cavalry missile
1400
350
7 ratings

Great unit


Mounted on a fast horse, Cossack Gunners are highly trained gunners in light armour.
Units List

50

30

30

30

24

8

8

24

24

60

60

48

80

60

16

16

16

16

16

16

24

24

60

24

48

48

24

48

48

48

48

Cannot recruit units
Faction strength
Excellent horsearchers and good cavalry.
Faction weakness
Lacks heavy infantry, somewhat mediocre spearmen.
Special unit
Cuman Noblemen